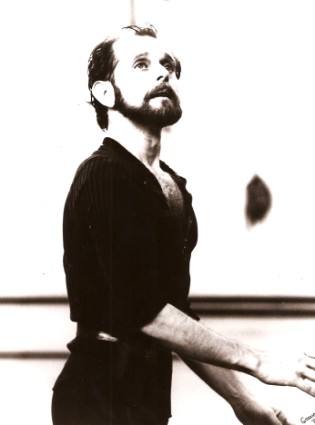 Mr. Pazik began his dance studies in Detroit under the tutelage of Sandra Severo. He continued his training with Leon Danieleon, Yurek Lazowski, Michael Maule, Richard Thomas and Vera Volkova.
Mr. Pazik joined the Atlanta Ballet as a principal dancer in 1970 and later became Associate Director and Resident Choreographer. In 1983, he was appointed Artistic Director of the Baltimore Ballet. In June, 1985, Mr. Robert Barnett appointed Mr. Pazik Director of The Atlanta School of Ballet and Artistic Director of The Atlanta Ballet II.
Mr. Pazik began choreographing in 1974 and created over 80 ballets including 4 full length ballets, children's ballets and lecture demonstrations. In 1977, The Metropolitan Opera engaged Mr. Pazik to choreograph the ballet sequences for "La Traviata", and "La Favorita" for the Opera's 1977-1978 season. His works have been in the repertoire of The Atlanta Ballet, Baltimore Ballet, Boston Ballet, Joffrey Ballet, Washington Ballet, Gus Giordano Jazz Dance Chicago, Dance Alive, Ballet Hawaii, Gainesville Ballet, Ruth Mitchell Dance Theatre, The Gwinnett Ballet, Sacramento Ballet, Augusta Ballet and The Philippine Ballet.
Along with his choreography, Mr. Pazik was recognized as a master teacher and trained many dancers who went on to professional careers.
In 1993, Mr. Pazik was honored by the Southeastern Regional Ballet Association with their Lifetime Achievement Award.